Best Seasons to Host Your Wedding
When people think of summer they often think of beaches, lakes, and pools. The summer also gives bloom to natural beauty. You can bring it all into play within your wedding color scheme as long as you set your mind to do it. The best part is, you do not have to be outdoors to create the summertime experience.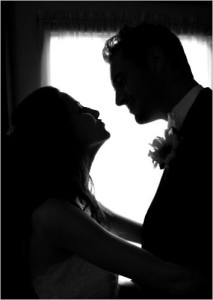 Even if you are hoping to go with the traditional white wedding, you can still warm it up by including bold reds and earthen greenery into the decor. A white dress with a red rose bouquet, table tops, and other red things will keep the atmosphere from feeling too cold for the summer months. Others who think of a summer wedding want to stick to the bold colors. which can flourish in pictures. Don't fear over the average cost of a wedding photographer as they can make you look fabulous. Coral, orange, and even yellow can work great. You can choose citrus centerpieces for the reception area.
If you simply want to bring the fun of swimming to an indoor wedding, make sure you use the blues, blue greys, and other colors that naturally make people think of sandy beaches. A sea foam green could also work out well if you prefer this over other colors. With this color scheme, you also have the option to combine them with more "sandy" colors to completely immerse your guests into the "summer" you have created. By doing this, you should perhaps include more tropical flowers and colors for your bridesmaids that match them.
Create a Beautiful Fall Wedding
Autumn is one of the most dramatic seasons. With it, you will discover a variety of rich colors, often all at one time. This includes the oranges, browns, yellows, reds, and greenery colors that everyone sees only during the fall. You can bring the outdoors into your ceremony and create a very warm, romantic atmosphere. However, your color choices can range from various purple and lavenders to peach if you choose to have them instead. Some people also use berries as a part of their decor and color choices during the fall season.
If you do choose the earthen tones of fall for your wedding, you are not confined by solid colors. Two toned color choices are also a very popular idea. This includes flowers that have multi colored petals and even fall colored leaves to create a truly rustic and natural setting.
You only get one chance to make your wedding day beautiful. This means that regardless of what season you plan to hold your ceremony, there are a variety of ways to make it a beautiful, natural feeling setting by using colors. Simply choose your favorite color for the season and plan around what you hope to create, whether indoors or out. You should also make sure that the choices you make are easily available in your area, especially where the flowers are concerned and this will play an important part of choosing the best wedding colors for every season.